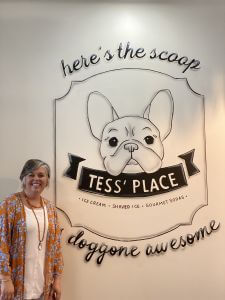 "As a Decatur native, I've seen the Chamber's influence throughout our community over the years. But since opening our two businesses downtown and becoming more involved in business development, I have experienced it first hand. The Chamber is committed to promoting businesses and supporting growth. The Chamber's economic impact to our community cannot be overstated." 
-Dede Quarry, Owner of Miss Muldrew's and Tess' Place
"The Chamber is truly an asset to my business. Their resources are helpful and relevant. They provided a business mentor for me along with advertising and promoting major events at the bookstore."

-Janelle Brown, Owner of Brown Books and More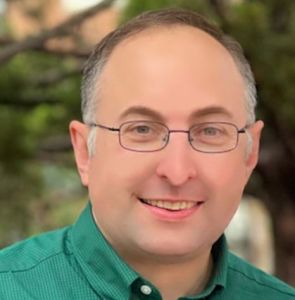 "The Chamber has the ability to be the hub that brings people together and keeps people together to try the big things. That's the secret sauce to the Chamber to me. And I don't think really anybody else can do it except the Chamber."
-John Joseph, Executive Director of The E-Center
Our local Chamber of Commerce is home to a diverse community of unique businesses. It is a valuable tool for any business owner. A healthy business community produces a thriving community. 
- Realtor® Shawn D. Garth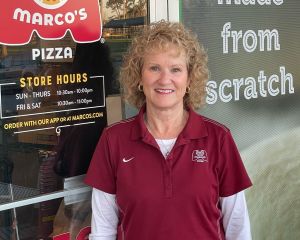 The Decatur-Morgan County Chamber of Commerce has been a tremendous support to our small, family owned business, Marco's Pizza.  When my husband, son and I decided to establish our Marco's Pizza franchise in Decatur, we turned to the Chamber to help us build vital connections with our community, schools, churches and businesses allowing us to hit the ground running which is so vital to every business.  The Chamber team is always available and ready to provide answers to questions, help provide connections and deliver awesome programs that help businesses be successful.  Joining the Chamber Commodores and becoming a Chamber board member has allowed me to meet and volunteer with wonderful members of our community that are supporting Decatur and Morgan County every day.  
-Linda Schoo, Co-owner of Marco's Pizza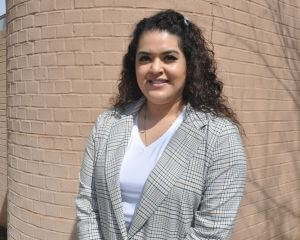 In 2021, we made the wise decision to join our Chamber, and the support we've received from the staff and members has been exceptional. Our investment in the Chamber provides incredible opportunities to continue growing our business through networking and professional development. Chamber membership has helped us pursue our dream and has definitely paid off.
-Mayte Sanchez, Owner of M&M Servs, LLC
"I moved to Morgan County in 1994 after growing up in Connecticut and briefly living in Pennsylvania and Virginia. When I moved to Hartselle with my family, a neighbor brought over a homemade pecan pie to welcome us to the neighborhood. I was surprised such hospitality still existed! A few years ago in our Decatur neighborhood where we currently live, our doorbell rang in mid-October. We answered the door to find nobody there, just a pumpkin filled with candy and a "boo sign" sitting on the step. The sign instructed us to copy the "boo" twice, hang the original on our door, and then go "boo" two more neighbors with goodies. Just a week later, my children and I counted over 12 boos hanging on front doors along the short drive to school. I would never have thought that experiences like these could happen more than once in a lifetime. And yet, experiences like these are what many people who have come from other places have been delightfully surprised to find commonly occur when they move to Morgan County. Morgan County is a place where neighbors still take the time to say hello, where friendliness is in the air, and where you feel like you belong after just a very short amount of time."

- Ellen Didier, Owner of Red Sage Communications
"I am so thankful for the Decatur-Morgan County Chamber of Commerce! What an amazing group of innovative thinkers. As a longtime member of the Chamber, I have met numerous business leaders and professionals throughout our community at the many Chamber events. Never underestimate a group of people committed to the same cause! Everyone at the Chamber, and their members, work hard every day to help each other and our community. All of us are committed to helping one another succeed."

-Kelly Pate with The Greater Morgan County Builders Association
"The Excellence in Leadership Program with the Decatur-Morgan Chamber of Commerce afforded me the opportunity to network with other community leaders to discover how we can better serve our community.  We experienced everything from local non-profits to meeting with the governor and state legislators to better understand what our community needs and has to offer.  The relationships built during the program are both profitable and lasting; even now, a couple of years after going through the program, I still benefit from the relationships built."

-Joe McKaig, Lead Pastor at Decatur Baptist Church