The Chamber's public policy initiatives act as the unified voice of business in Decatur and Morgan County. Each year, the chair of the Public Policy Committee and other interested members prepare a legislative agenda, monitor legislative activities that could affect Decatur and Morgan County, and keep in contact with elected officials to lobby for "business-friendly" legislation. The group also is responsible for organizing the Chamber's annual trip to Montgomery and Washington, D.C., which is open to all members. The Chamber's Public Policy Program of Work is presented by our Annual Sponsor Adams Beverages.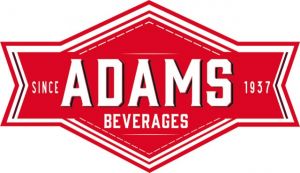 Along with trips and agenda meetings, the Chamber hosts four public policy events featuring state and local officials updating the membership on the state of business and the economy.
These events include:
State of City Address - Delivered by the Mayor or other leading city official.
State of County Address - Delivered by the Morgan County Commission Chairman.
State of Healthcare - Delivered by area healthcare executives.
Legislative Update - Delivered by members of the Morgan County Legislative Delegation.
The public policy committee further impacts public policy by working closely with other business organizations including:
Business Council of Alabama (BCA)
Chamber of Commerce Association of Alabama (CCAA)
Economic Development Partnership of Alabama (EDPA)
Manufacture Alabama
Alabama Retail Association
2023 Public Policy Agenda
As we do our work throughout the year – i.e. visits to city council and county commission meetings, trips to Montgomery and Washington D.C. – we now have a clear agenda stating where we stand as a Chamber on each issue. The Chamber encourages our members to use this resource when discussing key business concerns.
How to Get Involved
The easiest way to make an impact on public policy issues affecting Decatur and Morgan County is to vote. If you are not a registered voter, we encourage you to become one. Find out how to register to vote by clicking here.