Residential Development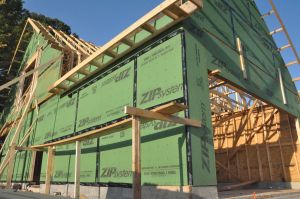 Residential development is one of the Decatur-Morgan County Chamber of Commerce's strategic initiatives as part of our five-year plan "The Partnership." The goal was to create an environment that will foster the demand for builders and developers to bring new quality residential developments to Decatur-Morgan County and allow our county to capitalize on the growth coming to the region. The last several years of visioning, partnering and planning for residential growth in Decatur continues to move forward along with other developments planned in Princeville, Hartselle and  Morgan County.
In the last two years, the City of Decatur has approved more than 1,500 planned homes in new subdivisions. One of the largest planned subdivisions, Quinn Oaks Farms, will be located off Modaus Road near Austin High School, Jack Allen Recreation Complex, and a planned city softball complex.
Decatur's first upscale, gated townhome rental property community will be located next to the Target Shopping Center on Point Mallard Parkway. Developers are planning 100 townhomes and five retail spaces on 30 acres. Plans are also underway on a luxury apartment complex with up to 175 units on Upper River Road.
Almost 150 new residential units are either under construction or on the way to downtown Decatur including McGhee Square Townhomes on Bank Street, Rich Winstead Apartment Development on 2nd Avenue and a residence hall for the Alabama Center for the Arts.
The Residential Development Task Team, a subgroup born from the Chamber's strategic plan, spearheaded the plan to develop what is now known as the Sixth Avenue streetscape project. The group of city and business leaders worked on the plan for two years after several developers said the city needs to beautify the entrance to Decatur on the northern end of Sixth Avenue. The plan focuses on a one-mile section of Sixth Avenue from Wilson Street to just south of Delano Park at Prospect Drive and includes lighting, sidewalks and streetscaping.
Business Development
To goal of the Chamber when it comes to business development is to promote job creation and create an economic development program balanced between retaining and expanding businesses and recruitment of new retail, commercial and technology-based businesses to Decatur-Morgan County. The most recent U.S. Census data shows growth in Morgan County since 2010. This growth has been instrumental in helping recruit new businesses to the area. In downtown Decatur, construction is underway on an 80-room Fairfield by Marriott and a 230-space parking deck with retail space is being built next door. Construction is also progressing on the Renasant Gateway Decatur at the corner of Sixth Avenue and Lee Street. In 2024, the historic McEntire home on the Tennessee River will be redeveloped into a boutique hotel.
Small Business Awards Celebration
The event recognizes Chamber member businesses that have been serving Decatur and Morgan County and have reached milestones of doing business in our community. Individual recognitions are also made in varying business categories.
Each year, our Chamber - as part of the annual Small Business Awards Celebration - asks our members to help us highlight the best in our community by nominating business leaders for our three awards: the Arthur Orr Young Professional of the Year, the Lynn C. Fowler Non-Profit Professional of the Year, and the Raymon Baker - John Cook - Ralph Jones Small Business Person of the Year.
Breakfast & Biz
This quarterly breakfast is a structured networking and training opportunity with featured speakers. This popular event provides small business related topics for members and non-member businesses.
Women in Business Celebration
This is a networking, relationship building, and leadership opportunity for women in business event. It targets businesswomen, female elected officials, committee members and special guests. This event is a celebration of community engagement by businesswomen who have given their time and expertise to grow local businesses and expand leadership capacity in our region.
The Athena International Leadership Award is named for the Greek goddess of wisdom. Athena is also known as the champion of justice and civil law. The award is presented across the world by Chambers of Commerce, women's organizations and universities. It is an international award program and is promoted by local organizations. The honoree will be selected from community nominees.