Chamber's 2023 Washington Update Cancelled Due to Voting Deadline on Funding Bills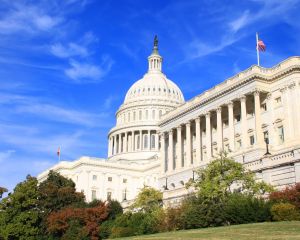 Regarding our upcoming 2023 Washington Update event featuring Congressman Dale Strong, we were notified by his office that Congressional leadership has made the decision to reduce the upcoming two-week recess in order to vote on funding bills with a looming November 17 deadline. As a result, Congressman Dale Strong's presence is required in Washington, D.C. during the week of November 6.
Due to these unforeseen circumstances, the Decatur-Morgan County Chamber of Commerce is left with no alternative but to cancel our 2023 Washington Update event, originally scheduled for Thursday, November 9, at the DoubleTree by Hilton.
We understand that many of you were eagerly looking forward to this event, and we share your disappointment. Please rest assured that the date for our 2024 Washington Update will be announced as part of our events lineup for the upcoming year. We are committed to delivering valuable insights from our congressional representatives and fostering the engagement of our business community.
We want to extend our sincere gratitude to our presenting sponsor, TTL, Inc., for their continued support.
Due to this change, the location and time of our 2023 Federal Public Policy Agenda meeting has changed to 10 a.m. at the Chamber office. This meeting was originally scheduled for 9:30 a.m. after the 2023 Washington Update at the DoubleTree by Hilton. Click here to register for this free event.
Thank you for your commitment to the Decatur-Morgan County Chamber of Commerce, and we look forward to connecting with you at our future events.