Nominations Open for the 2023 ATHENA International Leadership Award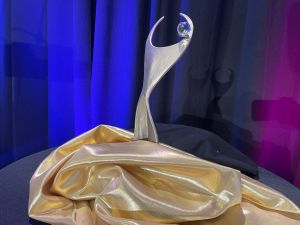 The Decatur-Morgan County Chamber is accepting nominations for the 2023 ATHENA International Leadership Award. An outstanding business leader will be recognized with the prestigious award during our annual Women in Business Celebration on Wednesday, December 13 at the DoubleTree by Hilton.
Named after the Greek goddess of wisdom, justice and civil law, this international award is presented by Chambers of Commerce, women's organizations, and universities around the world.
The honoree will be selected by previous award recipients. Nominees should meet the following criteria, and submissions should be a minimum of 500 words for consideration:
Has achieved the highest level of professional excellence
Contributes time and energy to improve the quality of life for others in the community
Actively assists others, particularly women, in realizing their full leadership potential
Past recipients of the award include Dr. Cathy Hansberry (1992), Shirley Hammond (1993), Dorothy Schwuchow (1994), Dr. Betty Vaughan (1995), Betty Sims (1996), Trudy Grisham (1997), Dot Montgomery (1998), Willa Dockery (1999), Melissa Craig (2000), Dr. Jeanne Payne (2011), Atty. Gay Blackburn Maloney (2012), Venessa Edmonds (2013), June Odom (2014), Ashley Ashwander (2015), Julia Roth (2016), Crystal Brown (2017), Tami Reist (2018), Dr. Eleanor "Jo" Cook (2019), Charlotte Gregory (2021) and Peggy Allen Towns (2022).
Click here to fill out the nomination form. The deadline to submit a nomination is Friday, November 3. Thank you to our ATHENA Leadership Award sponsor Redstone Federal Credit Union and our Women in Business presenting sponsor Nucor Steel Decatur.