Jennifer Wright Named Commodore of the Month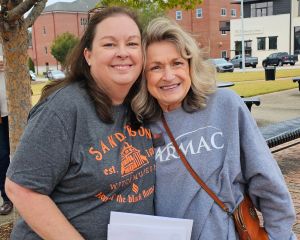 The featured speaker for our monthly Commodore meeting on October 13 was Morgan County Archivist John Allison. He led the group on a history tour of downtown Decatur along Bank Street.
Congratulations to Jennifer Wright with MarMac Real Estate for being named the Greater Morgan County Builders Association Commodore of the Month for October.
This awesome group of more than 40 professionals volunteer their time and expertise to welcome and mentor new members, build membership and raise community awareness of Chamber activities and benefits. The Commodore program is presented by Redstone Federal Credit Union.
Click here to see our Commodores and learn more about the program.