Remembering Servant Leader Sonny Craig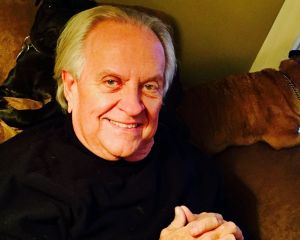 Longtime area civic and business leader, Irwin C. "Sonny" Craig, Jr., passed on September 24. We pause to remember our beloved community leader and some of his many contributions. Sonny served diligently on the Decatur-Morgan County Chamber of Commerce board of directors and as the Chairman in 1999-1998. Most recently, he served on the Chamber's Residential Development Task Team. In recognition of his humanitarianism and volunteerism, he received the Chamber's 2022 Miss Athelyne C. Banks Citizen of the Year award. Sonny also dedicated his time and talents to serving on numerous other boards including the Morgan County Economic Development Association Board and the Alabama Center for the Arts Foundation. He was also a founding member of the River Clay Arts Festival Board and chaired the Investment Committee at St. John's Episcopal Church. In addition to his many accolades, Sonny was a member of Class XVI and a 2006 graduate of Leadership Alabama and served on Decatur's Regional Council.
Funeral services will be held at St John's Episcopal Church in Decatur at 2 p.m. on October 7, 2023. The family welcomes all, and asks that donations be sent to St. John's Episcopal Church, Decatur Morgan Hospital Foundation and the Alabama Center for the Arts Foundation.
The Chamber board and staff honors the life and legacy of our friend and servant leader. We continue to pray for his wife Melissa and his entire family.