More than 100 Students Enrolled at the Academy of Craft Training in Decatur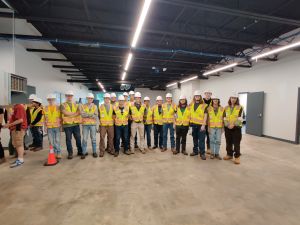 More than 100 students from Decatur-Morgan County and surrounding schools are enrolled at the Academy of Craft Training. It shares the campus with the Alabama Institute for the Deaf and Blind (AIDB) on U.S. 31 South in Decatur.
The Academy of Craft Training is a public/private partnership between the commercial construction industry and the State of Alabama's K-12 Career and Technical Education System. It offers training in construction, electrical, HVAC, interior & exterior finishes, welding and piping.
The goal is to help students get the education and skills they need to be entry-level, skilled workers in the construction industry. Students have the opportunity to learn directly from construction industry professionals in a workplace-style environment, work as interns with local construction companies and receive job offers upon graduation.