Decatur Mayor Proclaims August 8 as Angeleck Williams Day on GMA3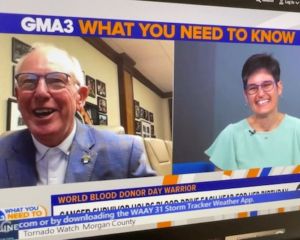 On June 14, Decatur resident and cancer survivor Angeleck Williams was an honored guest on GMA3. Angeleck spoke about the annual blood drive she hosts for her birthday. City of Decatur Mayor Tab Bowling also joined the segment to surprise Angeleck with a proclamation making her birthday, August 8, Angeleck Williams Day in Decatur for the lives that have been saved through her efforts.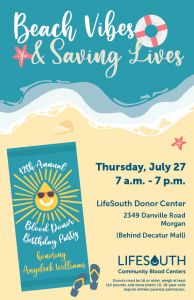 Since the start of this blood drive, more than 1,000 people have donated blood. Angeleck works for Byrd, Smalley & Adams, P.C., in Decatur.
Angeleck's 12th Annual Blood Donor Birthday Party will be held on Thursday, July 27 from 7 a.m. to 7 p.m. at the LifeSouth Donor Center on Danville Road.
Click here to watch the full segment.