Community Leaders Honored at 2023 Small Business Awards Celebration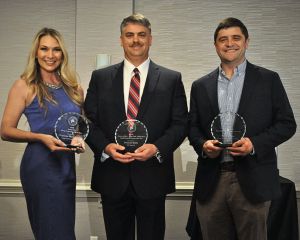 On Wednesday, May 10, three area professionals were honored by the Decatur-Morgan County Chamber of Commerce at the annual Small Business Awards Celebration for their leadership, creativity and commitment to our business community.
Dewayne Eddy, owner of Dewayne Eddy, LPL Financial, was named the Raymon Baker – John Cook - Ralph Jones Small Business Person of the Year; Cheyenne Sanchez, founder of Young Professionals of Decatur, was named the Arthur Orr Young Professional of the Year; and Connor Ross, Area Director for Young Life Decatur/Morgan County, was named the Lynn C. Fowler Non-Profit Professional of the Year. The luncheon was held at the Doubletree by Hilton Decatur Riverfront.
Dewayne Eddy is a registered principal and financial advisor at LPL Financial in Decatur. After graduating from Danville High School, he earned degrees from Calhoun Community College and the University of Alabama Huntsville. Dewayne is currently a Commodore with the Decatur-Morgan County Chamber of Commerce and a member of the Chamber's Board of Directors. He is a member of the Kiwanis Club of Decatur, served as the President of the Board at Habitat for Humanity of Morgan County and is now serving as the Past President. He also has been on the WCU Credit Union and CASA boards.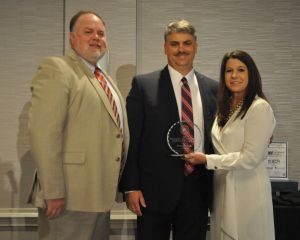 He and his wife Nancy live in Hartselle with their three children: Jasper, Lillie Kate, and Gracie. When Dewayne is not with clients or at sporting events watching his children play, he and Nancy are antiquing.
Cheyenne Sanchez was born and raised in Decatur. She attended Hartselle High School where she was involved in show choir and graduated with honors. She attended the University of Alabama and at the age of 21, she was diagnosed with thyroid cancer. After surgery and treatments, she graduated college from UAB with a Bachelor's of Science in Public Health minoring in Global Health.
After moving back to Decatur, Cheyenne noticed there were so many young people in Decatur with no community to be a part of. In 2021, she formed Young Professionals of Decatur, a 501c3 non-profit agency. Their mission is to connect young people and allow them the opportunity to grow personally and professionally while impacting the community through volunteer projects and local business support. Young Professionals of Decatur now has almost 300 members.
Cheyenne is a community educator for Affinity Hospice and Palliative Care, serves on the worship team at Calvary Assembly and sings in the Maverick City Gospel Choir. She has been honored to sing at the K-Love Awards, Dove Awards and the Grammy's with Maverick City Music.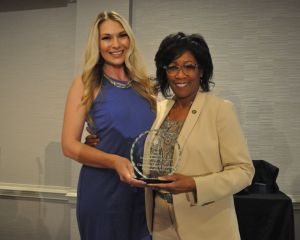 Connor Ross was raised in South Carolina and attended the University of South Carolina where he majored in public relations with a minor in counseling.  After graduating in 2013, Connor started his ministry on the Young Life associate staff where he trained in Atlanta, Georgia for three years.
In 2016, Connor became area director for Decatur/Morgan County. Under his leadership, Young Life Decatur/Morgan County was founded and has grown to include a new facility on Moulton Street and their ministry has expanded to teen mothers and teens with special needs. He is an active member and elder at Decatur Presbyterian Church and a member of the Kiwanis Club of Decatur. Connor and his wife, Britt, have been married for 10 years, and they have three children: Rosy, Bud and Hank.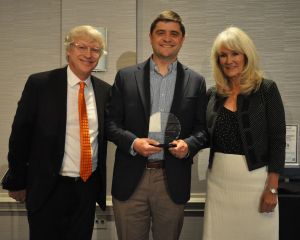 Winners of each award are selected from nominations submitted by the Chamber membership. The event was made possible by Presenting Sponsor King Insurance Agency and Gold Sponsors Express Employment Professionals and Renasant Bank.
The Small Business Awards Celebration also served as "graduation" for the Chamber's Excellence in Leadership. The class spent the past 10 months as part of a leadership development program intended to connect business, non-profit and education professionals with community issues like healthcare, education, public safety, state and local government, tourism and sociology. The program, presented by Nucor Steel Decatur, has graduated around 1,200 participants since starting more than 30 years ago.
Also during the event, the Chamber recognized members who within the last year reached a milestone year of service in the Morgan County business community.
50 YEARS: Jimmy Smith Jewelers and Pill Box Pharmacy
55 YEARS: Air Products & Chemicals Inc., Centers for the Developmentally Disabled North Central Alabama, Pettey Machine Works, Inc and Westmeade Baptist Church
60 YEARS: WHNT-TV
65 YEARS: Dumas Floor Covering and Gateway Commercial Brokerage
70 YEARS: J&M Signs and Wolseley Industrial
75 YEARS: McGriff Tire Co., Wayne Sanderson Farms, LLC and WCU Credit Union
80 YEARS: Petroleum Sales, Inc., Pryor Field Airport Authority and Tractor & Equipment Co., Inc.
90 YEARS: First South Farm Credit and Hyosung USA, Inc.
105 YEARS: American Red Cross Morgan-Lawrence County Chapter and Valent Group
125 YEARS: Central United Methodist Church and Decatur Baptist Church
130 YEARS: St. John's Episcopal Church
145 YEARS: Shiloh Missionary Baptist Church
180 YEARS: First Baptist Church