Decatur Fire and Rescue Opens Registration for Fire Cadet Camp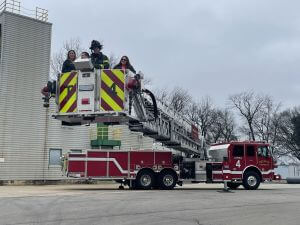 Decatur Fire and Rescue is now registering 14-18 year-olds interested in their 2023 Fire Cadet Camp on June 8-9. The cadet camp gives teens the chance to learn about local fire, rescue and emergency medical services in a safe, educational and fun way.
All activities will be lead by Decatur Fire and Rescue personnel and will give cadets hands-on experience including a live fire demonstration, radio communication, use of fire extinguisher and first aid. Please register by contacting Lt. Brandon Sivley @ 256-341-4860.