Leissa Hill Promoted to Vice President of Finance and Operations & CFO for Chamber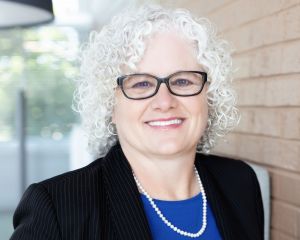 On April 19, the Board of Directors for the Decatur-Morgan County Chamber of Commerce approved the promotion of Leissa Hill to Vice President of Finance and Operations and Chief Financial Officer. In her new role, Leissa will serve as an integral member of the senior management team. She will be responsible for the development of the organization's financial management strategy and maintaining building operations. She will also assist the President & CEO in setting objectives and establishing priorities.
"Leissa has served this Chamber and our members very well. She is a servant leader. I can't think of anyone who is more passionate about the work we do. Her experience and knowledge makes her well-suited for this position," said President & CEO Crystal Brown who made the recommendation to the Board of Directors.
Leissa has been with the Chamber since 1991 and has served as Chief Financial Officer for more than a decade. She currently maintains all financial aspects of the Chamber's operations. She is a 1999 graduate of the Institute of Organizational Management at the University of Georgia and a 2013 graduate of Athens State University with a bachelor's degree in accounting.