City of Decatur to Host Public Meeting On Bridge Feasibility Study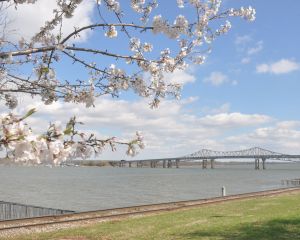 The City of Decatur will hold a public meeting on Tuesday, May 2 to obtain input and feedback regarding the Tennessee River Bridge Feasibility Study.  The meeting will be held from 4 to 7 p.m. at the Turner-Surles Community Resource Center at 702 Sycamore Street NW in Decatur. The public notice states that the City of Decatur recognizes the need to provide infrastructure improvements that better connect its traveling public to the north side of the Tennessee River and is requesting public comments.
The meeting will be an informal gathering, generally with no formal presentation. The City of Decatur, along with the TTL, Inc. project team, will be available to answer questions. The City of Decatur has received a $1 million grant from the Appalachian Regional Commission and the city is providing $1 million in matching funds for the feasibility study that is being conducted by TTL, Inc.
Alternative means of communication or special accommodations can be requested by contacting TTL, Inc., Shelley Gordon, (205)200-0577 or via email sgordon@ttlusa.com. It is encouraged that this request be made at least 5 days prior to the meeting to ensure proper accommodations. The comment period will be open until June 1, 2023. Comments can be submitted to: TTL, Inc. Decatur Bridge Comments 3516 Greensboro Avenue Tuscaloosa, AL 35401 or Decaturbridge.comments@ttlusa.com.