Apply for Chance to Win Pop-up Shop Inside Decatur Mall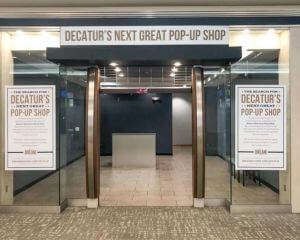 The American Dream Project is offering the chance to win a 1,000-square-foot space for a pop-up shop inside the Decatur Mall . The storefront will be rent free for 12 weeks from Oct. 1 - Dec. 31 and pop-up concepts of all types are encouraged. The space is located near the main entrance of the mall and features a glass storefront, recently updated interior and an existing cash wrap.
A team of marketing and graphic design professionals will help the winner with layout and branding of the shop. To qualify, the winner will be responsible for providing merchandise, staffing and utilities.  Click here for more information and to apply. The deadline to apply is Saturday, May 6.