Black History Month Spotlight
In celebration of Black History Month, the Decatur-Morgan County Chamber of Commerce is highlighting local African American residents who helped shape and impact our community that you might not have heard about.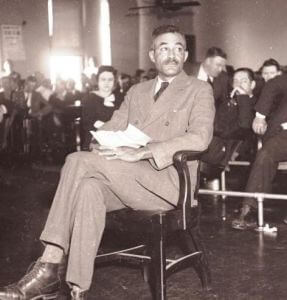 Frank J. Sykes was born on April 10, 1892 in Decatur. While attending Howard University to earn his dental degree, he started all four years as a pitcher and went on to play professional baseball in the Negro Leagues, while he was still a student. In 1926, Sykes and his wife Alice moved back to Decatur where he established his dental practice.  During the 1933 trial of "Scottsboro Boys" defendant Haywood Patterson, Sykes and other highly qualified men testified that no African Americans had ever served on a Morgan County jury. This testimony helped set up grounds for the United States Supreme Court decision in Norris v. Alabama, which immediately required jury commissions across the nation to put African Americans on jury rolls.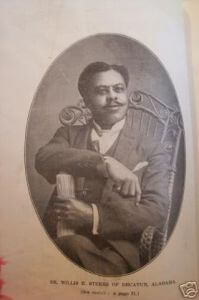 Dr. Willis Edward Sterrs was born in Montgomery where  his father, Charles Sterrs, was one of the founding members of Dexter Avenue Baptist Church.  Dr. Sterrs graduated from the University of Michigan Medical School in 1888.  While in Michigan, he met and married Eva A. Young. They moved to Decatur where Dr. Sterrs was the first person of color to practice medicine in city. He and Mrs. Sterrs, also founded the Cottage Home Infirmary and the Cottage Home Infirmary Nursing School.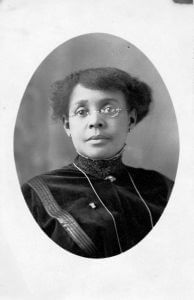 Eva Young Sterrs was the first and only female in Decatur to own and operate a newspaper. The Guardian was a black newspaper, published monthly that featured social, religious and cultural news. In 1900, Mrs. Sterrs and her husband opened the Cottage Home Infirmary, the first hospital in Decatur. The facility expanded to 18 rooms in 1910, and provided a free nurses training school. Short in statue, Mrs. Sterrs was a giant when it came to helping her community.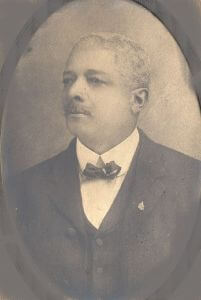 Matthew Hewlett Banks was born into slavery. He grew up in Decatur and learned to be a mason and plasterer. He married Eliza Walden before serving in the Confederate Army. After the war, Banks was among members of Decatur's First Methodist Church who left that congregation to organize St. Paul's Methodist Episcopal Church. Banks and other Old Town men petitioned the Decatur City Council to provide a school for African American children. From 1898-1912, he was a member of the Negro Board of Trustees for that school. In the 1880's, he was elected the second man of color on Decatur's City Council (Burrell Lemons being the first).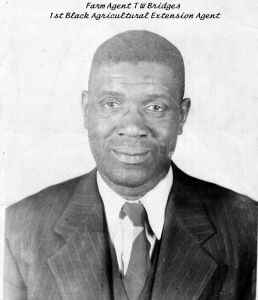 Theodore Wilford "T.W." Bridges was born and raised in Wilcox County. He pursued higher education at Knoxville College, Alabama A&M and other schools, with a focus on agricultural studies at Tuskegee Institute. He moved to Decatur in 1923 where he began his career as the first black extension agent for Morgan and Lawrence Counties. Bridges taught farmers about modern farming techniques including crop rotation, fertilizers, irrigation and livestock care. He worked tirelessly to better the lives of North Alabama's farmers until his retirement in 1962. He and his wife Eula, a teacher in the Decatur City School System, also volunteered in the community.
Thank you to the Morgan County Archives for providing the photos and to Archivist John Allison and Dr. Wylheme Ragland for providing background information. The Morgan County Archives has a permanent display where you can learn more about these residents and many more.