Morgan County Eligible for FEMA Assistance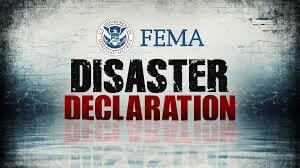 Morgan County is now eligible for FEMA assistance after the Jan. 12 severe storms, straight-line winds, and tornadoes in Alabama. Individuals, households and businesses in Morgan County can apply for FEMA Individual Assistance, which may include temporary housing assistance, basic home repairs and certain other uninsured disaster-related needs. Those with insurance are also encouraged to apply. The deadline to register for Individual Assistance is Thursday, March 16, 2023.
A disaster recovery center opened on February 13 at Turner-Surles Community Center on Sycamore Street in Decatur. Recovery specialists from FEMA, state and the U.S. Small Business Administration will be available Monday - Saturday from 8 a.m. to 6 p.m. to provide information on available services, explain assistance programs and help survivors complete or check the status of their applications. The U.S. Small Business Administration is working alongside FEMA to provide assistance in the form of low interest and long-term disaster loans to homeowners, renters, business owners and non-profit organizations.  FEMA doesn't know how long it will keep the center open, but it will remain open at least through Friday, March 17.
Morgan County joins Autauga, Coosa, Dallas, Elmore, Greene, Hale, Sumter, Tallapoosa and Mobile counties, which were previously approved for Individual Assistance.
Survivors can apply for disaster assistance at disasterassistance.gov, by using the FEMA mobile app, or by calling 800-621-3362. The helpline is open, and help is available from 6 a.m. to 10 p.m. central time in most languages. If you use a relay service such as video relay service (VRS), captioned telephone service or others, give FEMA the number for that service. For information on Alabama's disaster recovery, click here.