Jackson Plumbing, Heating and Cooling named 11-50 Employee Small Business of the Year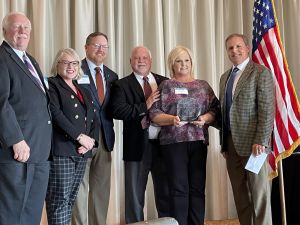 On November 30, three members of the Decatur-Morgan County Chamber of Commerce were recognized by our state business associations as three of the top small businesses in Alabama for their impact on their surrounding community. M & M Servs, LLC (Emerging Business), Express Employment Professionals (1-10 Employees category), and Jackson Plumbing, Heating and Cooling (11-50 Employees category), were finalists in their respective categories. These businesses were honored as finalists at the 2022 Alabama Small Business of the Year Awards presented by The Partnership of the Chamber of Commerce Association of Alabama (CCAA) and the Business Council of Alabama (BCA). The awards recognize the very best in Alabama small business and 46 small businesses were named as finalist.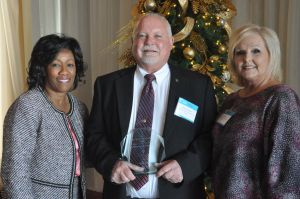 During the ceremony at The Club, Inc in Birmingham, Jackson Plumbing, Heating and Cooling was named the 11-50 Employee Small Business of the Year. Keith Jackson started Jackson Plumbing Inc. in 1987 while working at Saginaw Steering Gear. He added HVAC in 2016 and purchased Drain Pro in 2018. When starting the business, Keith's original thought was to hire one person to help, and they would work together plumbing new houses. As the workload continued to increase, Keith hired more people. After struggling for many years trying to make it all work, Keith said he learned that thinking he had to always be on the job site and doing a large part of the field work, limited his ability to train and retain quality employees. In talking to Keith about his business success, there was a pivotal moment for his company that he shares often.
"In 2015, we had eight employees. My wife, Lori, and I both worked long hours in the business. I didn't see any sustained growth until I started working on myself. I first purchased a 13-week course by Jim Rohn. The title was 'How to have your best year ever.' This course stimulated me to start reading and working on my leadership skills," said Keith. "As I began to change and grow, my business took off. We started doing team building events with our employees. We started bringing in outside trainers to work with them and most of all just started to let them know how valuable they are to us. Today we have 37 team members who exhibit strength of character and positive attitudes. We work hard to keep them engaged and help them develop a sense of purpose. We provide an uplifting, family-oriented atmosphere that promotes personal growth."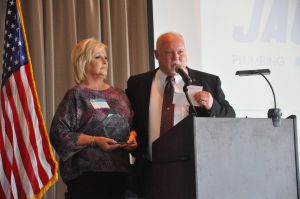 Keith Jackson was celebrated by our community in May 2022 for receiving the prestigious Raymon Baker-John Cook-Ralph Jones Small Business Person of the Year award presented by the Decatur-Morgan County Chamber of Commerce. Keith uses his certification as a John Maxwell speaker and trainer to help others in our community achieve success personally and professionally. He also believes strongly in serving personally and allowing his team members time to do so as well. Keith serves on the Board of Directors for the Decatur-Morgan County Chamber of Commerce and the North Alabama Better Business Bureau. He is also the president of the Decatur Kiwanis Club. His company supports the Neighborhood Christian Center by sharing a portion of his company's profit and he also supports the Decatur Morgan Hospital Foundation, Toys for Tots, PACT, Habitat for Humanity of Morgan County, and numerous other agencies. Keith's team members also spend time volunteering with him at community events such as the Better Business Bureau's Shred Day, Kiwanis Pancake Day, the Salvation Army, the Boys and Girls Club, and Reading is Fundamental. Some of them also coach youth sports and serve as Scoutmasters with Boy Scouts of America.
The Jackson Plumbing, Heating & Cooling mission statement is 'we provide exceptional solutions in time of need by working together to help improve lives and create clients for life.' Keith's personal mission statement is 'teach people not only a trade but how to have a happy, successful life'.
Nominations for the 2022 Small Business of the Year Awards were made by local chambers of commerce across the state. The finalists were reviewed by a panel of out-of-state judges in areas including community involvement, chamber participation, business success, and overall deservedness.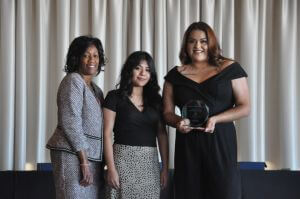 TVW Electrical Supplies, Inc. of Decatur was named the 1-10 Employee Small Business of the Year during the 2021 Small Business of the Year Awards.
Click here for the full list of award recipients.