Workforce NOW Summit Focuses on Skills-Based Hiring in the Workplace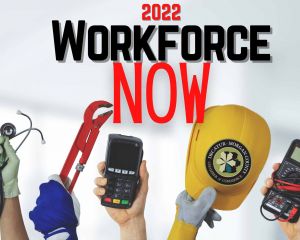 The Chamber's  2022 Workforce NOW Summit was held on November 18 at Calhoun Community College. Keynote speaker, Nick Moore, director of Governor Kay Ivey's Office of Education and Workforce Transformation, discussed the growing trend of skills-based hiring in the workplace. Skills-based hiring allows employers to develop skills-based job descriptions that can be matched directly to the skills people can do.
Taylor Simmons with Horizon Point Consulting led a breakout session on workforce retention and Jillian Massey with Horizon Point Consulting and Consultant Nancy Vaughn led a session on diversity, equality and inclusion.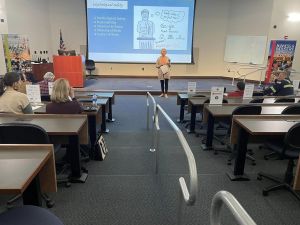 Thank you to our Gold Sponsors Joe Wheeler EMC and Redstone Federal Credit Union, Silver Sponsors Ascend Performance Materials Decatur, Al and Nucor Steel Decatur, Bronze Sponsors Larry Waye - Parker Real Estate, S&ME and Sparks Energy, Inc. and Breakout Session Sponsor River City Equipment & Sales.