Groundbreaking for New Decatur Parking Garage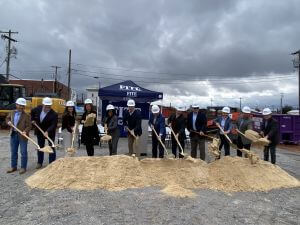 On November 15, the Chamber hosted a groundbreaking for the four-story, 230-space Decatur Parking Garage that will be located at the intersection of Moulton Street and First Avenue in downtown. It will also have retail space.
Earlier this year, the Decatur City Council approved a contract with Fite Building Company to build the parking garage as part of an agreement between the city and developers of the Fairfield by Marriott that is being built next door. The project should be complete within a year.