Observation Building and Photography Blind to Reopen at Wheeler National Wildlife Refuge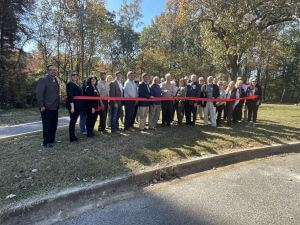 (News Release) - A new hiking and bicycling trail at Wheeler National Wildlife Refuge is now open. The trail, portions of which overlay the existing Airport Road, has a fine textured gravel surface and travels through forests, along agricultural fields, and near Flint Creek. The new trailhead parking lot can be accessed from the main Visitor Center entrance. The trail, which forks near its end, provides for a roundtrip mileage of nearly 5.5 miles. The trail provides improved access to the outdoors, supporting the concept that spending time in nature can be good for our physical and mental wellbeing. The hiking and bicycling trail and trailhead parking lot are open during daylight hours only. Certain roads and areas of the refuge are closed to all access to minimize disturbance to Sandhill and Whooping cranes that use the fields surrounding the Visitor Center. Refuge officials ask you to be mindful of trail signage and stay out of closed areas. One of the refuge's primary purposes is to provide quality habitat for migratory birds and other wildlife.
A ribbon-cutting, held on Wednesday, November 2 by the Decatur-Morgan County Chamber of Commerce, celebrated the opening of this trail. The ceremony also celebrated the soon-to-be opened Wildlife Photography Blind and the renovated Wildlife Observation Building. While work is nearing completion on these buildings, refuge officials expect a partial reopening of these two buildings and visitor center grounds on Saturday, November 12. Stay tuned to www.fws.gov/wheeler for the latest information regarding the reopening of these facilities.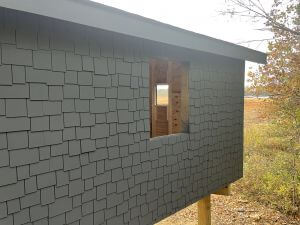 While the Wildlife Photography Blind and Wildlife Observation Buildings are expected to reopen on Saturday, November 12, the Visitor Center building will remain closed through the winter. Work continues on its interior and its new interpretive exhibits. Work will also continue on the Outdoor Education Classroom that will provide open air classroom space for environmental education.
The renovations and construction that began in March are part of a $5.4 million federally funded project appropriated nearly four years ago to improve visitor use facilities at Wheeler National Wildlife Refuge. U.S. Senator Richard Shelby, AL Senator Arthur Orr, Decatur Mayor Tab Bowling, and other Morgan County and Decatur City officials greatly supported and facilitated this funding coming to Wheeler NWR in 2019.
Refuge information, maps, and trail guides will be available at the information kiosk located outside the visitor center gate off the south side of Highway 67. Visitors needing further assistance should call the refuge at (256) 350-6639 Monday-Thursday, 9:00am - 4:00pm. We are eager to welcome visitors back to our facilities on November 12.
Wheeler NWR provides 35,000 acres of wetlands, fields, and forest habitat for migrating, nesting, and wintering birds. In addition to conserving habitat for wildlife, the refuge provides public access for wildlife-dependent recreation such as: fishing, hunting, wildlife observation, wildlife photography, interpretation, and environmental education.
Wheeler NWR is one of over 560 national wildlife refuges across the United States administered by the U.S. Fish and Wildlife Service. The mission of the National Wildlife Refuge System is to administer a national network of lands and waters for the conservation, management, and where appropriate, restoration of the fish, wildlife and plant resources and their habitats within the United States for the benefit of present and future generations of Americans.