Member Spotlight – Contractor Service & Fabrication, Inc.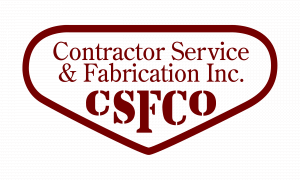 Contractor Service & Fabrication Inc. is a full-service contractor with over 40 years of experience providing superior expertise in industrial and mechanical contracting, as well as providing products and services to the industrial markets as an industrial fabricator. The company provides expert assistance to its clients through each phase of a project, from inspection to design, thru fabrication and installation.
CSFCO Inc. offers an extremely talented, diverse and experienced staff. Safety is a value in the company culture, not just a priority. The CSFCO Inc. team was honored to receive the 2022 Associated Builders and Contractors STEP Diamond Award. This award acknowledges CSFCO Inc. is 645% safer than the industry average. Their employees and suppliers contribute significantly to the company's overarching goal of quality services at competitive costs. Through teamwork, they skillfully execute safety, quality and professionalism. The company values its customers and strives to deliver solutions that exceed its customers expectations.
CSFCO Inc. prides itself in giving back to the local community in which it operates and does business in, through time, hands‐on labor and financial resources. The company supports and participates in a variety of initiatives, charities and programs that they believe improves the quality of life in our community and builds a stronger future for those in our area. The company values the importance of being a good corporate neighbor.