Chamber Launches Total Resource Campaign, Offering Marketing Opportunities to the Business Community
The Decatur-Morgan County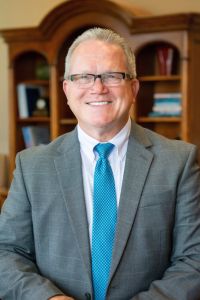 Chamber of Commerce is excited to announce the start of our annual Total Resource Campaign (TRC) that will match local businesses with marketing opportunities to put them in front of their target audiences. This year's volunteer led initiative, Connect 22, will be chaired by Dr. Jimmy Hodges, president of Calhoun Community College.
"As part of the regional business community, I believe in the mission of the Decatur-Morgan County Chamber of Commerce and the avenues which they seek to grow not only our regional business environment but also each individual business," says Dr. Hodges. "We look forward to working together for the betterment of our local business community."
In explaining a Total Resource Campaign, or TRC, Chamber President and CEO Crystal Brown says, "Through this endeavor, businesses will find increased opportunities to gain exposure among Chamber membership and stakeholders. Additionally, they will experience a greater return on investment by securing higher profile visibility in the community through Chamber programs and initiatives." The TRC provides businesses of all sizes opportunities to reach diversified customer groups and grow their businesses. Members will see a return on their investment and will be able to determine which options best suit their business needs. "We consider the TRC a WIN-WIN-WIN, because our volunteers also have the opportunity to connect with other members and grow their business network," Brown said.
Chamber Board Chair Ray Hardin, Decatur Utilities General Manager, says, "It's important to understand the mission of each business and their target markets. We hope that all businesses – especially smaller ones – will see the TRC as a way to get involved in Chamber programs and get connected."
In addition to Dr. Hodges, there are four individuals who are serving as Vice Chairs. Those individuals are: Keith Jackson with Jackson Plumbing, Heating and Cooling, Larry Payne with Decatur Morgan Hospital Foundation, Terry Welch with Contractor Service & Fabrication, Inc., and Wes Torrain with Calhoun Community College.
More than 70 volunteers from businesses in the community will be partnering with the Chamber to make this TRC successful. Last year's campaign set a record as the largest TRC in the Chamber's history with more than 400 sponsorships.
Starting on October 18, TRC volunteers will be contacting local business leaders about marketing opportunities that best match their needs. From now until October 17, volunteers will be reaching out to companies who sponsored events for the 2022 calendar year to give them an opportunity to renew their sponsorships for 2023. For more information about the TRC or how to become a volunteer, contact the Chamber's Director of Program Development and TRC Coordinator, Denice Marco at (256) 353-5312 or dmarco@dcc.org.
Hear from Dr. Hodges about how TRC Connect 22 can make a positive impact on local businesses by clicking here.