Survey Asks What Restaurants, Retail and Residential Options People Want in Downtown Decatur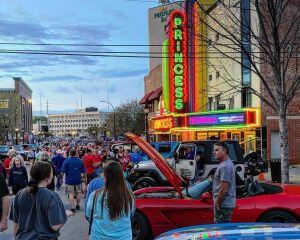 On September 6, Main Street Alabama began a market study focusing on economic impact, recruitment and business development opportunities that will make downtown Decatur an even better place to visit, live, work and do business. The free market study requires a community survey to be conducted to acquire necessary data.
In partnership with the Decatur Downtown Redevelopment Authority, the Decatur-Morgan County Chamber is asking residents and vistors to take the quick survey on what restaurants, retail and residential options they would like to see in our downtown's future. This data will be extremely helpful to share with developers who are asking what people would like to see in downtown.
All feedback is 100 percent confidential. Please share this survey with your friends, family and workforce before submissions close on Tuesday, September 20. Click here to take the survey.