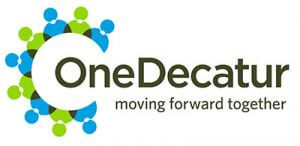 The City of Decatur has recently completed a full revision of its comprehensive zoning ordinance. Decatur's zoning ordinance was published in 1987, with several portions dating back to the 1950s. In order to reflect a changing landscape and a modern community, Decatur's long-range planning initiative, One Decatur, prioritized a full rewrite of the ordinance.
Featured updates include:
Diagrams depicting required dimensional standards.
Updated definitions and permitted use tables that are easy to interpret and determine which uses are permitted in each zoning district.
Updated development standards for: landscaping, off-street parking, exterior lighting, and signs.
Added standards for: development form and design, multi-modal access and circulation, open space set-asides, neighborhood compatibility, and green building initiatives.
New zoning districts including: mixed-use districts, planned development districts, and residential mixed-medium and high density districts.
A public review draft of the new zoning ordinance is now ready and available by clicking here. Residents are encouraged to give their feedback regarding the changes to the document by clicking here