Decatur Ranks in Top Ten Places where Homebuyers Want to Live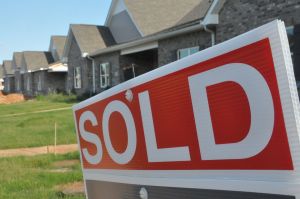 Decatur ranked as one of the top ten places "where homebuyers want to live" by Realtor.com. In the first quarter of the year, more than half of all of the views on the home listings on Realtor.com® came from shoppers based in other metros, according to recent Realtor.com research.
The Realtor.com economics team analyzed the search traffic on Realtor.com to figure out the areas where people wanted to move to. They used the data to determine the nation's most sought-after areas from buyers who are looking at homes in a different metro areas from where they live. The analysis covered the 300 largest metropolitan areas in the first quarter of 2022.
Decatur, Alabama was listed at No.9 with 84.9% of listing views from outside of the metro area. Decatur's median home sales price is $268,000.
"The pandemic led many Americans to revisit priorities, preferences, and timelines," says Geroge Ratiu, manager of economic research for Realtor.com.  "Worries over health, financial pressures, lifestyle, and well-being were channeled into finding a home in a location which offered ample access to the outdoors, better quality of life, and increasingly important, affordable housing."
The research also showed people who live in more expensive cities, colder parts of the country, and college and military towns seem to be looking to leave for areas that were more affordable or a possible vacation or retirement destination.
Click here to read the full article.