Emerging Leaders Discuss How to Use Social Media to Inspire Engagement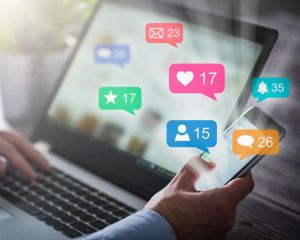 Social Media Manager Melea Hames of Alabama Mountain Lakes Tourist Association and Owner of M and M Social spoke to the Chamber's Emerging Leaders young professionals development class on February 2 at the Chamber's Contractor Service & Fabrication Board Room. Hames discussed with the group of more than 15 on how businesses can use social media to reach new customers and help grow their business. Hames shared tips on how specific social media posts can help businesses connect with their customers and inspire engagement. Examples included posing about what inspires you, what makes your life easier and sharing your accomplishments.
The end of the luncheon provided an opportunity for a question and answers session where Hames provided five tips on how to handle negative comments on social media.
The Emerging Leaders series is made possible by presenting sponsor Stovall Marks Insurance. The luncheon provides the opportunity for anyone 20-40 years old to grow as a leader and network with other young professionals in the area.
At the next Emerging Leaders young professional development event on April 6, Executive Director Kelly Thomas of the Decatur Downtown Redevelopment Authority will discuss the 5-year plan for downtown called "Forward Decatur". She will also be asking for feedback and answer any questions about downtown projects.