Decatur Utilities: Where We Are, Where We're Headed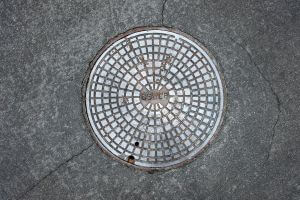 Reliable utility infrastructure had become a topic of national media conversation as we look towards the need to invest in our current systems and plan for future growth. Being able to count on our systems moving forward is a critical part of planning for a community. That's the case across the country and in our own backyard, and Decatur Utilities is stepping up to the moment.
I want to take a moment and share where DU is and where we are headed. Sanitary sewer collection systems are designed to be "watertight." However, due to its age, much of DU's sewer collection system piping is clay. Over time, tree roots, shifting ground and other factors can cause cracks and failures, allowing groundwater and rainfall to infiltrate the piping. When the collection system is overwhelmed by heavy rains, it causes a diluted mixture of rainwater and sewage to exceed the capacity of the collection system and overflow at some manholes. This is known as an SSO, or Sanitary Sewer Overflow.
Earlier this year, the DU Board of Directors and Decatur City Council each approved our management team's recommendation to accelerate rehab efforts in DU's aging sanitary sewer collection system. This program aims to reduce the number of SSOs that can be triggered by these periods of extremely heavy rainfall.
Under this 10-year plan, existing piping in many areas of the city will be replaced using a method called "pipe bursting." Pipe bursting is the least intrusive rehab method available, resulting in fewer "cuts" into roadways and less impact on travel. DU will keep local residents informed of work occurring in their immediate area and any traffic impacts will be communicated to local media and via our social media platforms.
We expect to see results within the first five years, but as more and more pipe is replaced over the next 10 years, less rain and groundwater will infiltrate the system. This reduced volume of infiltration will result in fewer SSOs. There will be other improvements at the Wastewater Treatment Plant that may be less visible to the public.
As prospective residents, businesses and industries look to locate here in the future, they can rest assured that Decatur Utilities is investing in critical infrastructure that will serve the city well into the 21st Century. Utility rehab has always occurred and always will, but many will point to the proactive plan that was adopted in 2021 as a catalyst that led to improved quality of life, health and wellbeing of our great city and its residents.
Ray Hardin is the general manager and chief executive officer of Decatur Utilities, a position he has held since 2008. Hardin is also a member of the Chamber's Executive Committee as chair-elect. This post is the second in a four-part series focusing on infrastructure and the impact is has on our business community.