The Top Six Stories of 2020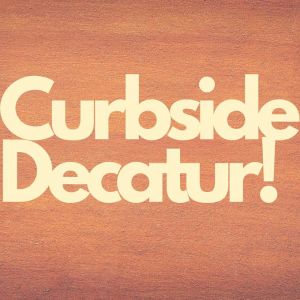 As a community, it is important for us to look back and reflect on a year of news and events that have brought us to where we are today. Needless to say, 2020 presented with it challenges few could have predicted. But in the conflict, there are stories that rise up to give us hope. With that in mind, the Chamber would like to share the top five stories from 2020 that make us excited for the future of Decatur-Morgan County. And since this has been a year when we could all use a little more to make us smile, we're offering a sixth "bonus" story for good measure!
Local, federal support keeps businesses afloat during Covid-19 impact
In March, a public health crisis that started on the other side of the world found its way to north Alabama and quickly impacted nearly everything in our day-to-day lives – and the impact is still being felt nine months later. Businesses, industries, schools, healthcare, non-profits, places of worship, retail and restaurants overnight had to adapt to a new game plan of social distancing, masks, and reimaging their business model when the State issued the March 13 "Stay at Home" order. Since spring, economic relief in the form of The CARES Act, the Payroll Protection Program, Revive Plus, and the Small Business Loan/Grant Assistance Program has filled gaps and provided lifelines to businesses across Morgan County. Your Chamber continues to work with businesses of all sizes to connect them with information and resources about workforce development, economic relief, small business resources, creating "curbside" customer service models, and the critical value of shopping local. As the pandemic and recovery continue to unfold, now more than ever this phrase rings true: we will get through this together.
Local businesses supporting the recovery
Having to rethink your business plan on the fly isn't ideal under the best of circumstances, but Decatur-Morgan County businesses were able in the spring and summer to shift their focus toward developing new product lines – some of which went to support public health and frontline workers. For example, the Cook Museum and Calhoun Community College in April collaborated to design and build face shields for healthcare workers using 3D printing. Also, local entrepreneurs and small business owners Lindsey Faulkner and Ashley Ashwander – knowing children were home but still needed a creative outlet – developed their Hopscotch brand sidewalk chalk to encourage youth to get outside, get some fresh air and use their imagination. Restaurants transitioned to exclusively take-out or delivery, and retail businesses learned how to "market on the sidewalk" with the launch of the Chamber's #CurbsideDecatur campaign. On the industry side, partner Ascend Performance Materials debuted their reusable face mask developed in Decatur that is washable, reusable up to 10 times, features antimicrobial technology that kills germs that cause odors, and testing shows the technology deactivates harmful bacteria and airborne viruses. Then to take it a step further, Ascend donated thousands to area small businesses to protect their workforce and customers. While these are just a few examples, it is developments like these and others that will help our community come together and work through our challenges on the horizon.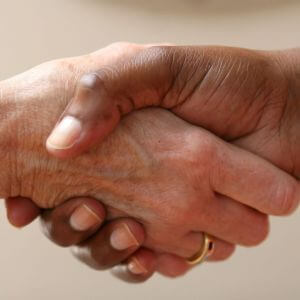 Being a better community for each of our neighbors
The Chamber's mission is both economic development and leaving this community better for the next generation of leaders. In the spring, that work came in the form of community conversations and peaceful protests surrounding issues of social justice and respecting the dignity of each person. In Decatur-Morgan County, leaders from the justice system, faith communities, schools, business, industry, local government and non-profits began gathering for honest conversations and listening sessions to address relationships between communities of color and law enforcement in response to the deaths of George Floyd, Breonna Taylor, Ahmaud Arbery and others. From those group efforts – which continue today – pledges were made by participants to be agents of positive change to make sure each resident of Decatur-Morgan County has the opportunity for a clear future and can contribute to the health of our community. That commitment from the Chamber can be seen in our leadership programs for students, young professionals and executive leaders. It can be seen in our workforce training and education partnerships to make sure each person can develop the career skills to chase their dreams. It can be seen in extending our regional collaborations where we work with our neighboring communities to advocate for legislation that improves the quality of life for our entire area. The success of that ongoing work will be seen in the lives of our young people as they step up and assume the responsibility of shaping our community and working towards "a more perfect union."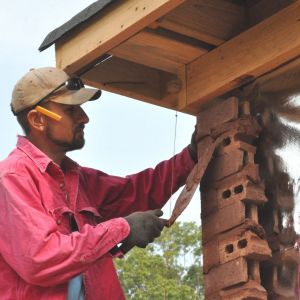 Residential, commercial development is high speed
The pandemic has not slowed down residential and commercial development in Decatur-Morgan County. The approval and development of more than 450 new rooftops in 2020 in Decatur is the largest residential increase of housing inventory in more than 20 years. A dedicated partnership between the Chamber's Residential Development Task Team, the City of Decatur, area builders, and regional entrepreneurs continue to bear fruit in the form of site work and infrastructure work on development approved in 2019 and new projects on the horizon. The potential of new housing opportunities in the downtown area, as well as new single-family subdivisions in other areas of the city, will provide options for new and existing residents at all different budgets. On the commercial side, national restaurant brands like Cook Out, Chipotle Mexican Grill, Whataburger, Freddy's Frozen Custard & Steakburgers, grocery store Aldi and several new locally owned restaurants all moved forward with plans to locate in Decatur. With the challenges the economic uncertainty has created, investments in residential and commercial development is a positive sign for our local economy.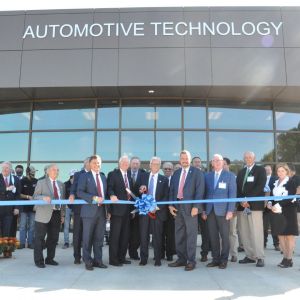 Automotive technology for a growing workforce
In October, the new Automotive Technology Building on the Decatur campus of Calhoun Community College became an additional workforce training facility to help develop the next generation of men and women working in the auto industry. The state-of-the-art facility will support not only Mazda Toyota Manufacturing in nearby Limestone County, but provide a talent pipeline for other vehicle manufacturers across Alabama and the region like Hyundai, Nissan, Honda, Mercedes Benz, Kia, Volvo, Volkswagen and BMW. A collaboration between our area school systems, secondary education system and our industry partners has developed curriculums to provide cutting edge training opportunities and career paths for the next generation of automotive technicians who will help sustain the most advanced fleet of vehicles our world has ever seen.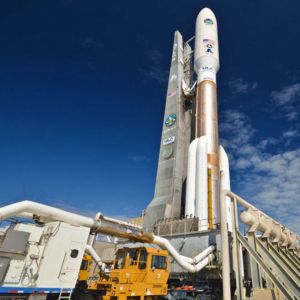 A historic trip to Mars starts in the River City
The ongoing search for signs of life on Mars continued this summer from the top of a Decatur-built Atlas V 541 rocket from industry partner United Launch Alliance. In late July, the National Aeronautics and Space Administration (NASA) Mars 2020 Perseverance rover – about the size of an SUV – launched from Cape Canaveral Air Force Station in Florida to begin a seven-month journey to the Red Planet. Their mission: searching for signs of past microbial life, characterizing the planet's climate and geology, collecting samples for future return to Earth, and paving the way for human exploration. It marks the first time in history samples will be collected to bring back to Earth from another planet. Also, Ingenuity – a twin-rotor, solar-powered helicopter attached to the belly of the rover – will become the first aircraft to fly on another planet. Matt Wallace, deputy project manager at NASA's Jet Propulsion Laboratory had this to say about the ULA-managed launch: "(The ULA and Launch Services team) gave us a perfect launch this morning — right down the middle; couldn't have aimed us any better." ULA's reputation of safety and launch success continues to set the standard in spaceflight and will play a critical role in future exploration.